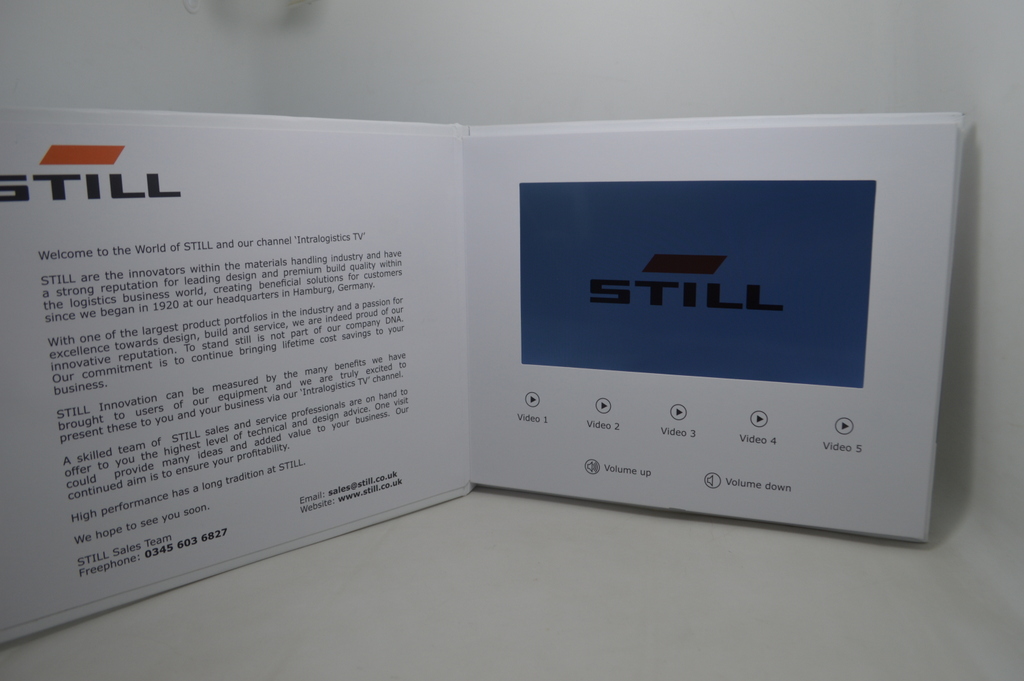 Spiderama Ltd's new video brochures produced for European forklift truck manufacturer STILL have been receiving fantastic customer reviews.
Designed as an A5 hard backed document, the video brochure contain five high-resolution corporate videos promoting the STILL Intralogistics message.
Spiderama is now taking further orders for these video brochures from other B2B customers keen to promote themselves in this new innovative way.
For more information please call 01903 444676 or email info@spiderama.com.